How do we work?
Fill the form
So our lawyers have all the necessary information to start the claim immediately
Procedure
If the airline does not agree, we file a lawsuit against them. We take care of all the procedures
We won your claim
98% rate of success. Once the claim is won, we charge our fees and we transfer your money.
Why Populetic?
Compensation
Compensation from 250€ to 1.500€ per passenger, no initial cost to you
Benefits
Our fees are deducted directly from the compensation received.
Documentation
Our lawyers handle all the procedures of your claim
In good hands
All airlines. Clear and transparent management. 98% rate of success.
How much will the claim cost you?
Our services do not have any initial costs to you.
Our fees are 25% (VAT not included) of your compensation only if we win.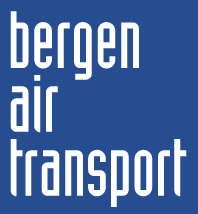 About Bergen Air Transport
Established in 1998, Bergen Air Transport is a Norwegian regional airline based at Bergen Airport. The carrier operates both scheduled and charter services as well as aircraft maintenance. Bergen Air Transport utilises a mixed fleet of turboprop aircraft.
Last claims with Bergen Air Transport
Luggage
12 hours ago
Shin from Usa has claimed 201€ for his Luggage with Bergen Air Transport.
Luggage
19 hours ago
Iva has claimed 942€ for his Luggage with Bergen Air Transport.
Luggage
21 hours ago
Dorde from Belgrade has claimed 200€ for his Luggage with Bergen Air Transport.
Problems with your flight from Bergen Air Transport?
Airlines as Bergen Air Transport, often avoid responsability compensating their affected customers. At this point, our lawyers take legal action in your name.